the pointed pup is named after my GSP, who sadly passed in 2019. Fonzie was one cool customer, and was always interested in looking trendy. I searched high and low, but I could never find a collar that could do his good looks the justice they deserved.
Our mission at the pointed pup is to craft stylish collars, leads (and soon to be everything in-between) that suit your pup's personality - no matter if they're a giant Saint Bernard or a tiny Cavoodle! Every dog deserves to look like they're ready to prance down the runway at the drop of a hat.
But of course, what self respecting pup wouldn't jump into a nice, big, freshly-made muddy puddle, or roll around in god-knows-what at the dog park like it's going out of business? Our products are designed to last through such shenanigans, and make sure your pup looks on-point whilst doing so.
Have a peruse through our store - we hope that you'll find something that you and your pup will love!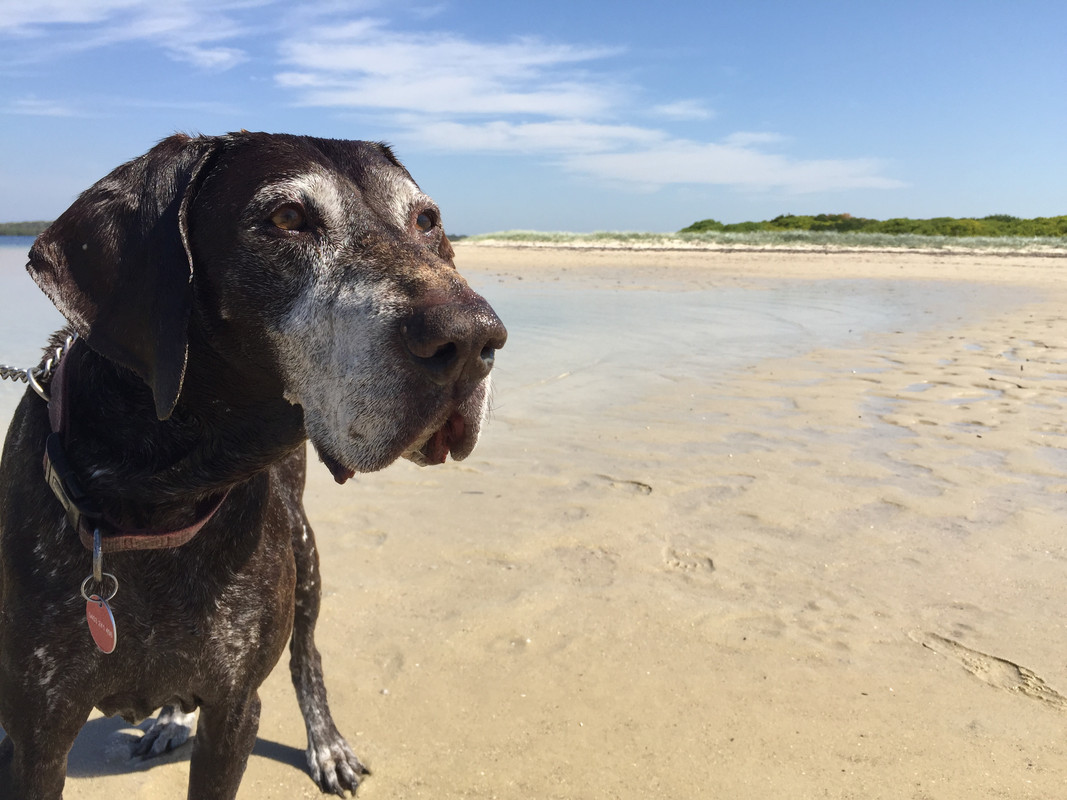 Fonzie Morris, looking as cool as a cucumber at Kurnell. 2018.