the pointed pup is named after my GSP, Fonzie, who sadly passed in 2019. Fonzie was one very cool, calm, and offensively good-looking character who perfectly matched his namesake. The problem was, I could never find him a trendy collar that would do his personality the justice he so deserved.

I had also started volunteering at Greyhound Rescue, and, in true form, I fell in love with every one of the gorgeous greys that walked through the gates. Despite their tough starts in life, they all had such big personalities - that was when it all clicked: just like Fonzie, all of those greys deserved something special that represented who they were to show off to the world.
Not only that, but it was also needlessly difficult to find trendy dog wear that suited big doggos - let alone gear that perfectly fit a greyhound's unique body shape.

So, I decided to put my aeronautical engineering degree (and sewing skills) to use, and thus, the pointed pup was born.

Our mission at the pointed pup is to design and carefully craft stylish collars, harnesses, leads and everything in between to suit your pup's personality - no matter if they're a giant Saint Bernard, a lengthy Greyhound or a tiny Cavoodle! Every dog deserves to have their very own fashion piece (or perhaps a few!) that's handcrafted to fit them perfectly.

Have a peruse through our store - we hope that you'll find something that you and your pup will love!

- Courtney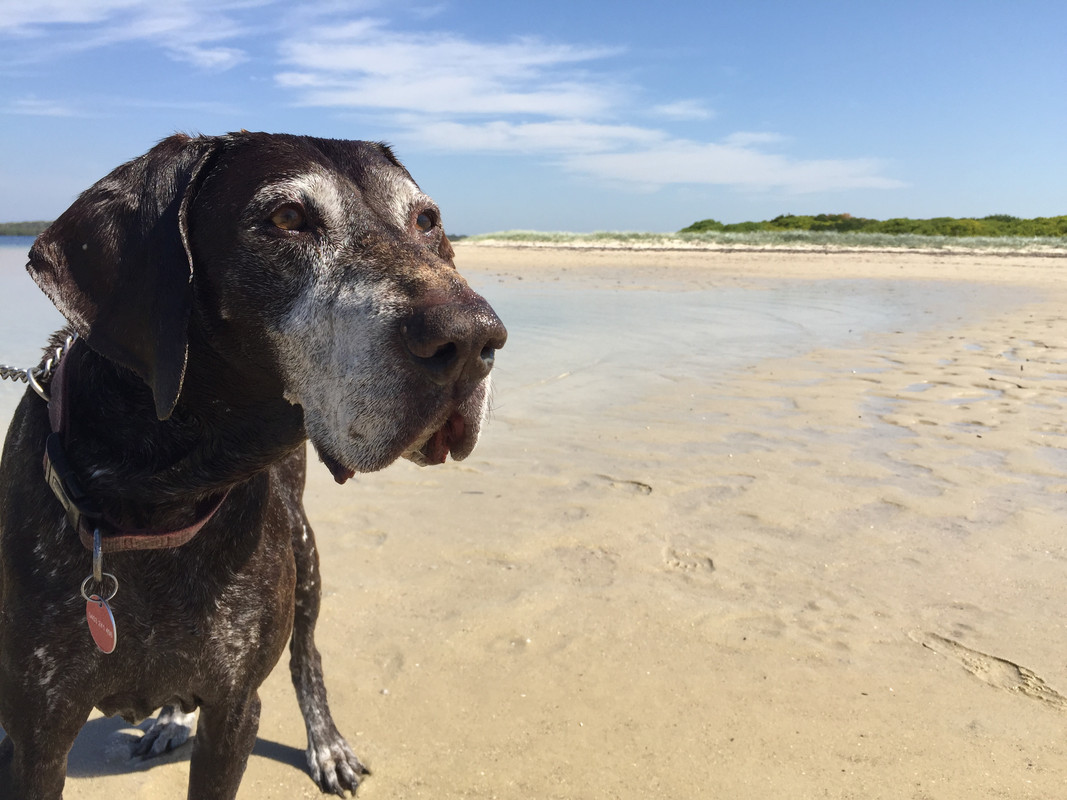 Fonzie Morris, looking as cool as a cucumber at Kurnell. 2018.